Startup Office
---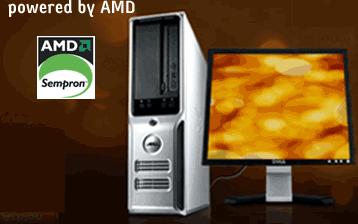 Need to setup a new startup collaborative paperless office?? Want to get away with software administration problems and have an integrated software and hardware setup for true collaboration among staff, partners and customers Contact Commtex's Global Collaborative Office Group.

Commtex's Startup Office Solution and Services team shall deliver and install a single suite of computers, workstations and servers with all the required tools, web enabled enterprise-wide system, integrating organization's all internal systems for employees and partners to collaborate and share information, documents and soft products seamlessly.
Startup Office Solution Offerings shall include
Procurement of a Complete Set of Office Servers, Desktops/Notebooks, Routers, Switches and Printers and setting up the Local Area Network
Installation of Licensed Microsoft Operating Systems (Windows XP, Microsoft Vista) on all Notebooks, Desktops Computers and Workstations
Installation of Licensed Microsoft Server Software (Windows Server 2012, Microsoft Office 2013) on Servers
Installation of Licensed Microsoft Server Software (Microsoft Sharepoint, Microsoft Exchange, Live Communication Server) on Servers
Implementation of the entire MS Office 2013 Suite (Sharepoint, Project, Live Communication) for the entire organization
Provide training to organization employees who can then make effective use of the new products launched in MS Office suite.
MS Office 2013 Implementation shall help the organization achieve
Collaboration - Implementation of Windows Sharepoint services, MS Sharepoint Portal Services, MS Project Server and MS Live Communication Server.
Shall empower employees to make smart and timely decisions, protect company information, enable employees to manage and act on the increasing volume of business information and increase the capture and use of corporate information.
Entire organization shall act faster by automating communication which would have been done by emails and phonecalls.

Shall also help support effective teaming—internally and with partners
Efficiency - Implementation of new improved MS Exchange Server, Outlook 2013
Shall help the organization sort and search mail easily, manage business contacts, view multiple mail accounts, callendars, avoid spam and control distribution.
Shall help in taking and organizing notes
Shall help integrating mobile devices
Shall help enable digital meetings
The implemented solution shall automate the organization completely and take it to the digital decade of seamless computing.