Product Development
---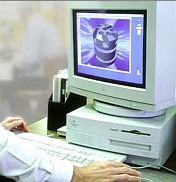 Have an excellant revolutionary or evolutionary product idea! Want to reap business benefits with new technology products, want to keep intellectual property rights but do not want to incur huge development costs and risks, Contact Commtex's Product Development Services..
Commtex's Product Development service understands the product concept, prototypes the product at offshore and estimates the product development cost managing the requirements, defining the architecture, in the software and hardware environment of choice. On agreeing to the estimates, customers can keep all the Intellectual Property rights for the product and can get a developed and tested product with minimal cost.
Product Management addresses all phases including concept, requirements, architecture and design, development and implementation and rollout at a pilot location. The Product Quality Testing ensures thorough testing from disparate virtual teams. Lifecycle releases can be reviewed by the customer at the client's desk with VPN connections.
The Product Development Managers understand the differance in Project and Product Lifecycle and use comprehensive and proven product development methodology during the development of the project. Product Managers take the help of specialists who are skilled in
Concept, Prototype and Research
Our specialized teams are aware of innovative solutions, products and recommend the best options to be used in the development of the solution.
Our specialists develop the prototype and demonstrate the customer using Internet tools as an evidence to get review and feedback.
Product Life Cycle management
Product Managers manage requirements and scope in a phased manner and ensure product releases are rolled out as per schedule.
We provide cost saving opportunities through incorporating common and shared solutions and reuse of industry best practices or existing solutions where appropriate.
We use advanced architecture concepts like Model Driven Architecture ... where applicable and use best practices where necessary.
We ensure strict adherence to CMMI Level 5 practices and thorugh testing is done prior to rollout.
Product Pilot Implementation
Product is tested in beta and is implemented as a pilot prior to launch.
We ensure the customer and customer's customer and users to be completely satisfied in terms of performance, functionality, accuracy and reliability of the product.

Product Release management

Product Releases Managers manage the requirements in releases based on priorities set by the customer keeping business imperatives in mind.
Here also, we ensure strict adherence to CMMI Level 5 practices and thorugh regression testing prior to release.
All Industry/Business Product Management Resources shall be either be PMI Certified or Certified Quality Analyst familiar with PMBOK Project Management Process, SEI CMMI Level 5 or PCMM or Six Sigma.
All Technical Management Resources are certified Java/Microsoft/Oracle Professionals.
On getting the agreement from the customer, Commtex's Product Services group can take the help of Architecture Consuting services and Testing Services wherever appropriate.
Product Services group help the client in concentrating on niche areas of product marketing and relationships getting full business benefits by leaving the development, maintenance and support operations to Commtex.